Causes of Cataract
Here are some factors that lead to cataracts. These factors are given below.
• Aging is the most common factor that leads to cataracts. This is due to common eye changes that start after the age of 40.
• Breaking down of normal protein in the lens causes the lens to get cloudy.
• It can be genetic means it can transfer from your parents to your brother, sister and you.
• Having medical problems like diabetes and high blood pressure.
• Bad habits like smoking or drinking.
• In case of eye injury, eye surgery or radiation treatment is done on the upper part of the body.
• Having spent a lot of time in the sun, especially without sunglasses. With the time, the cataract increases.
• To get rid of a cataract you need to get cataract eye surgery. In the further article, you will know about cataract eye surgery.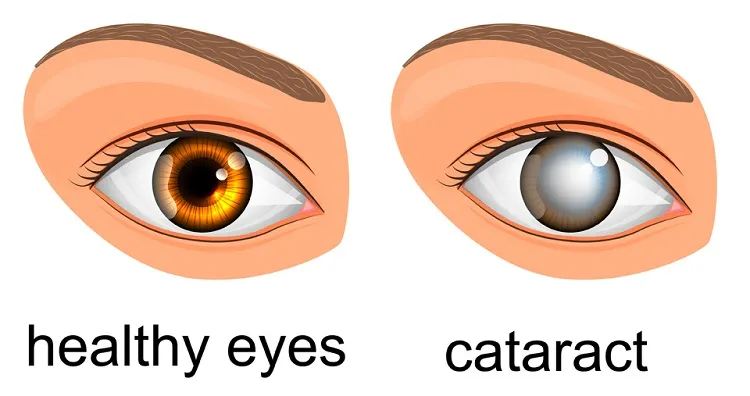 Cataract eye surgery
Cataract surgery is performed to treat cataracts. During cataract surgery, the cloudy lens is removed and a new artificial lens is implanted in your eye. Your eye is like a camera, has a lens for focusing light. This lens is naturally clear. When this lens turns cloudy and your eye can't focus light, it's called a cataract. In some cases, cataract is removed without implanting an artificial lens. This surgery is quick and painless. More than 50% of people over 80 have cataract and have had cataract surgery. About 90% of people have a successful surgery and got complete improvement in vision. It takes up to eight weeks for complete recovery.